THE KANKAKEE AREA RADIO SOCIETY'S
19th ANNUAL HAMFEST
KARSFEST 2002
PHOTO PAGES
FROM
SUNDAY, JULY 7
AT THE
WILL COUNTY FAIRGROUNDS
PEOTONE, IL
---
Page 4
More KARS Members
---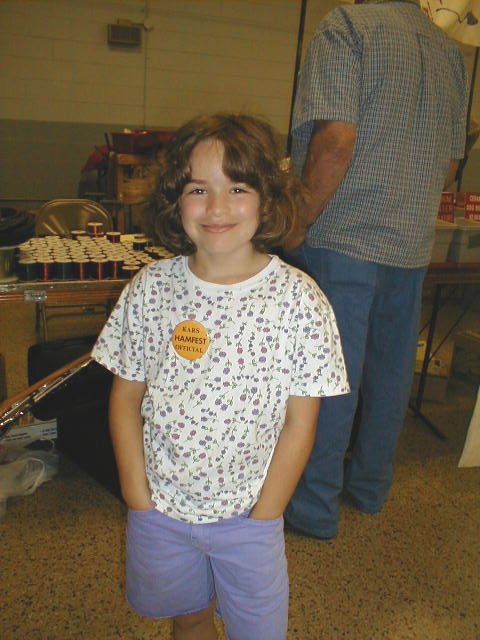 Daughter of N9MBR and future hamfest coordinator.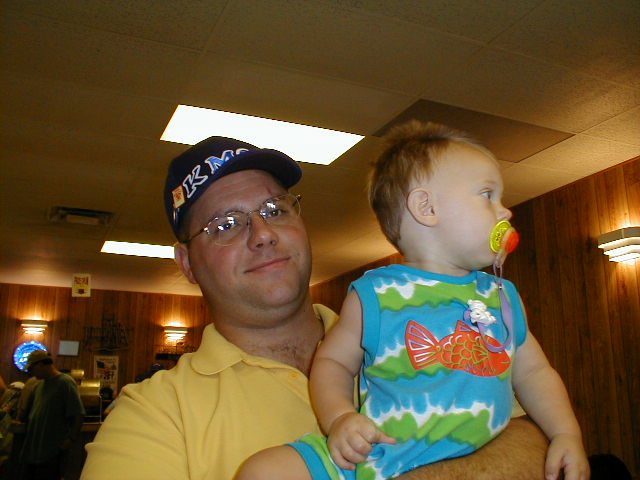 KM9Z and Son.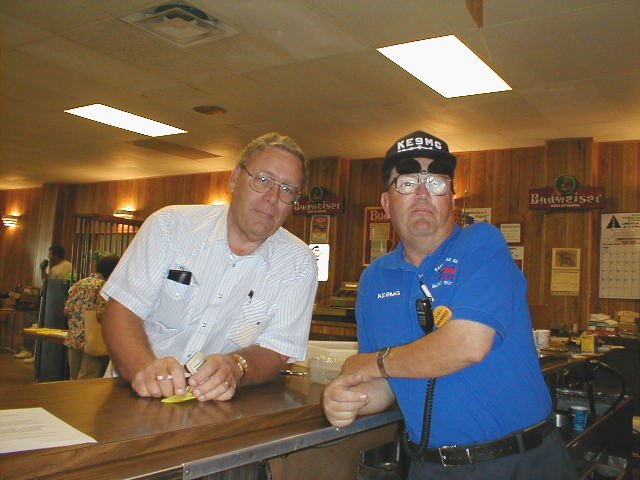 L-R is KARS newest member to sign on at KARSFEST,
Greg KB9OCD and KE9MG.
(Welcome to KARS Greg)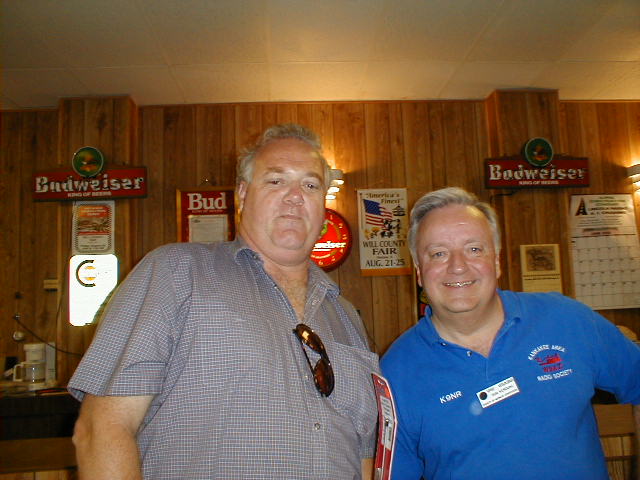 At right is K9NR.
Page (1 of 8)
Page (2 of 8)
Page (3 of 8)
Page 4
Page (5 of 8)
Page (6 of 8)
Page (7 of 8)
Page (8 of 8)

---
See you in 2003 on July 6th
---

This website is written in FRAMES.
If you are viewing this page as a separate page
please CLICK HERE for the KARS HOMEPAGE !
This usually occurs when you follow a link
from a search at a search engine website.