THE KANKAKEE AREA RADIO SOCIETY'S
19th ANNUAL HAMFEST
KARSFEST 2002
PHOTO PAGES
FROM
SUNDAY, JULY 7
AT THE
WILL COUNTY FAIRGROUNDS
PEOTONE, IL
---
Page 1
Ducie Island VP6DIDXpedition

---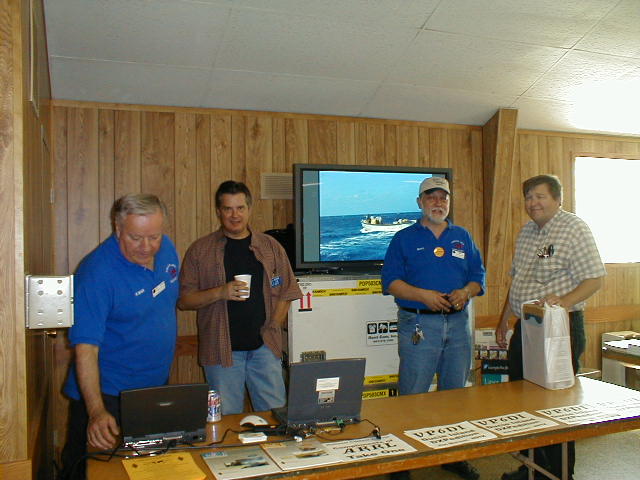 Pictured second from the left (coffee in hand) is Jim Mornar, N9TK.
Jim did a great job representing the Ducie Island VP6DI Operation.
We cannot thank Jim enough for bringing
this rare experience to KARSFEST.
Ducie is the Newest / Hottest Entity to be added to the DXCC list.
It was certainly a pleasure to meet and work with Jim.
(L-R K9NR, N9TK, N9IO and Ron Boe)

Note:Thanks are in order to Ron Steinberg, K9IKZ
of www.rentcom.com located in Schiller Park, IL
for providing the 50" HD plasma monitor
used in the Ducie Island Power Point presentation.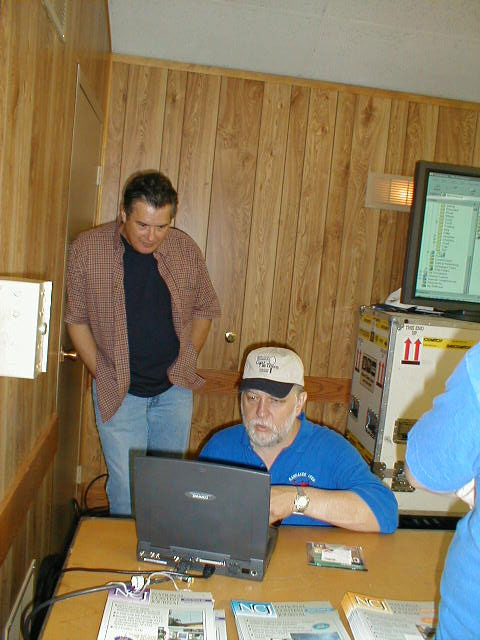 N9TK and N9IO loading the Power Point presentation on the laptop.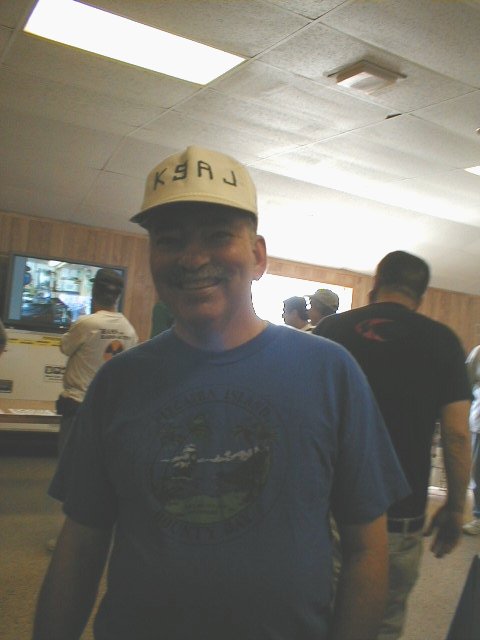 Mike McGirr, K9AJ was also an operator on Ducie.
Mike put the Power Point presentation together for our show.
This was the first showing of the Ducie Island photos.
We are very hondered to enjoy this distinction.

Pictured are some of the MANY, MANY patrons of KARSFEST that seized the opportunity to meet the operator behind the mike / key and to hear the Ducie Island Story first hand.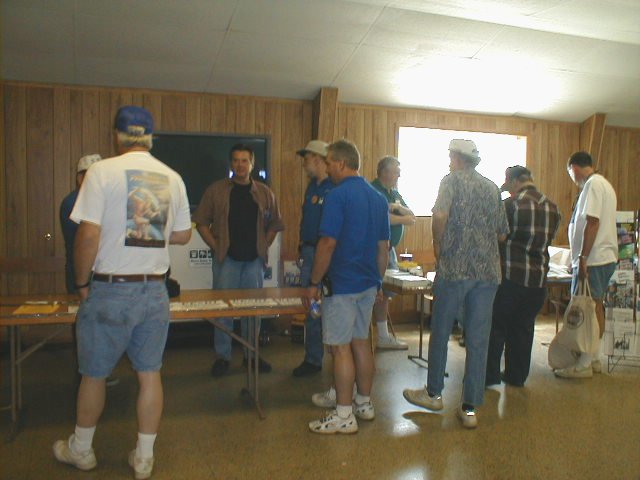 Page 1
Page (2 of 8)
Page (3 of 8)
Page (4 of 8)
Page (5 of 8)
Page (6 of 8)
Page (7 of 8)
Page (8 of 8)

---
See you in 2003 on July 6th
---

This website is written in FRAMES.
If you are viewing this page as a separate page
please CLICK HERE for the KARS HOMEPAGE !
This usually occurs when you follow a link
from a search at a search engine website.