THE KANKAKEE AREA RADIO SOCIETY'S
19th ANNUAL HAMFEST
KARSFEST 2002
PHOTO PAGES
FROM
SUNDAY, JULY 7
AT THE
WILL COUNTY FAIRGROUNDS
PEOTONE, IL
---
Page 3
KARS Members

---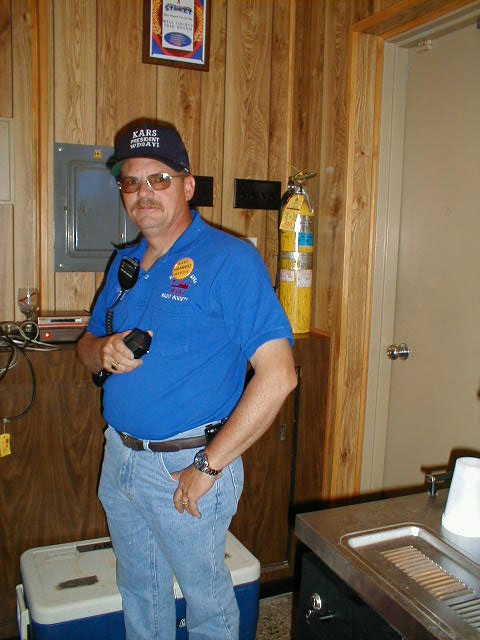 KARS President John Arington WD9AYI calls out
door prize winners at the public address system.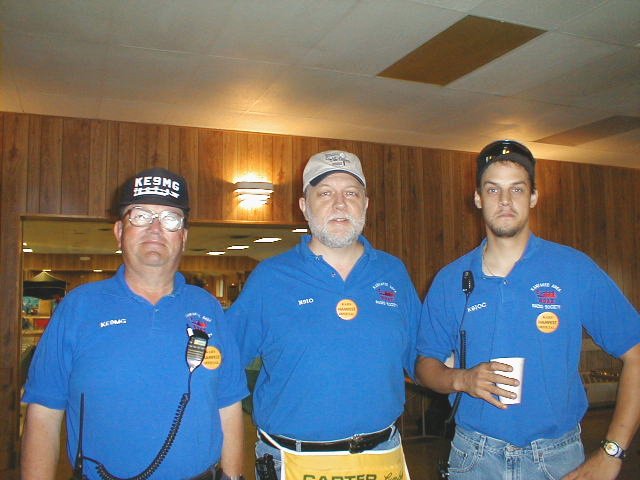 (L-R) KARS Treasurer Francis KE9MG and
(Father/Son Team KARSFEST Co-Chairman Clay N9IO
and KARSFEST Chairman Chip K9IOC)
pose briefly between duties in the Atrium.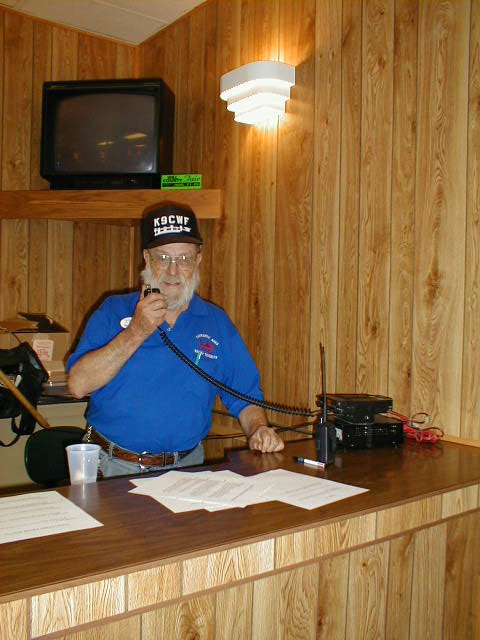 Excellent talk-In operators like Bob K9CWF
compliment this hamfest greatly.
Not pictured is our second Talk-In operator Billie K9QT.
Billie is the KARS Photographer.
She also took all the photos of this year's hamfest.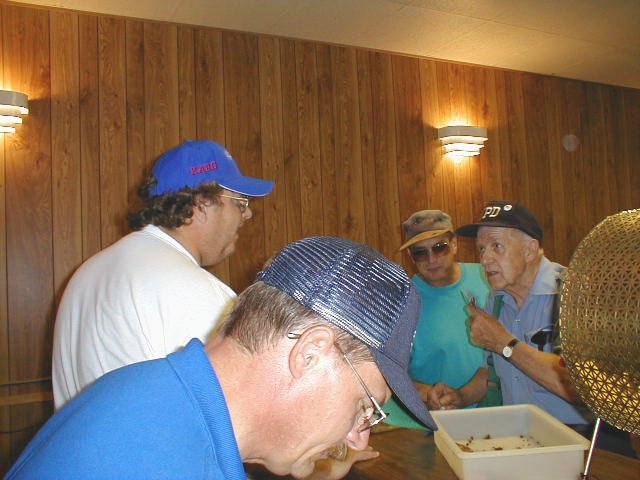 WD9AYI at the prize drum.
Page (1 of 8)
Page (2 of 8)
Page 3
Page (4 of 8)
Page (5 of 8)
Page (6 of 8)
Page (7 of 8)
Page (8 of 8)

---
See you in 2003 on July 6th
---

This website is written in FRAMES.
If you are viewing this page as a separate page
please CLICK HERE for the KARS HOMEPAGE !
This usually occurs when you follow a link
from a search at a search engine website.