THE KANKAKEE AREA RADIO SOCIETY'S
19th ANNUAL HAMFEST
KARSFEST 2002
PHOTO PAGES
FROM
SUNDAY, JULY 7
AT THE
WILL COUNTY FAIRGROUNDS
PEOTONE, IL
---
Page 2
ARRL

---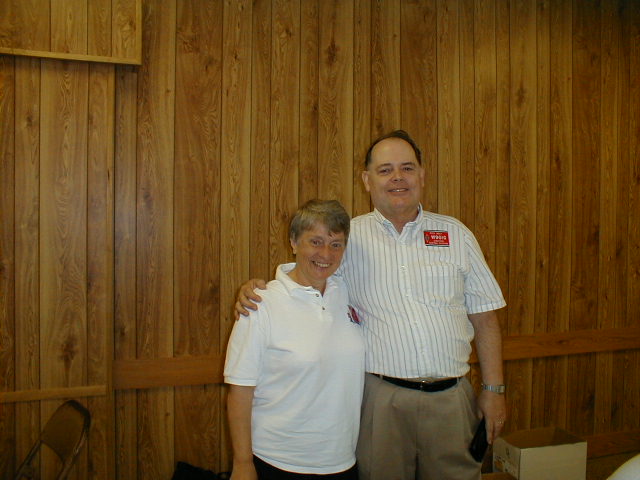 ARRL Illinois Section Manager Sharon Harlan, N9SH
and ARRL Central Division Director Dick Isely, W9GIG.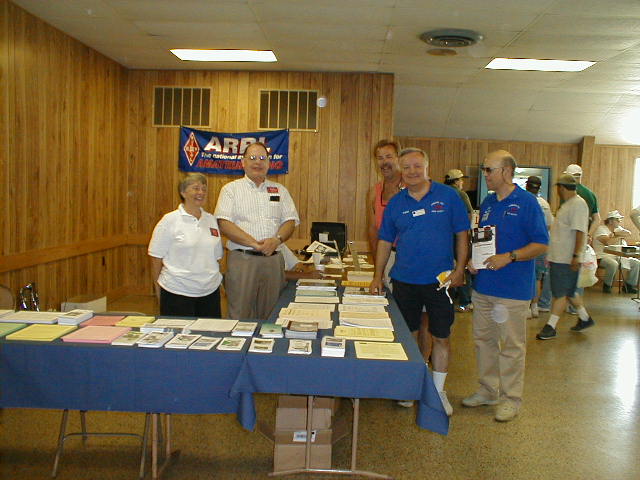 (L-R) is N9SH, W9GIG, WB9Z, K9NR and AK9F
pictured at the ARRL tables.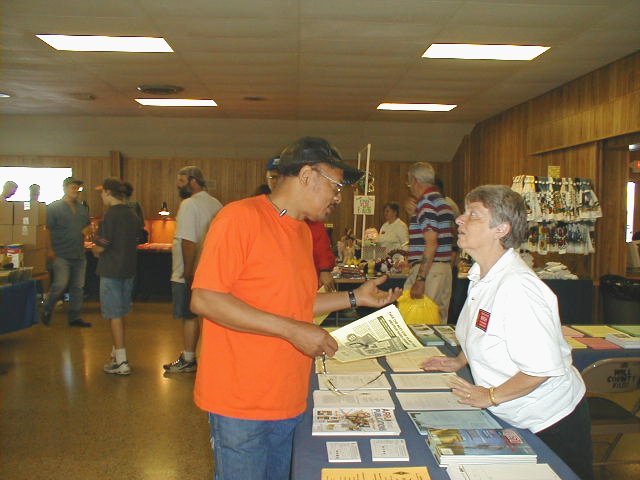 KARSFEST was Sharon's first official hamfest appearance
since taking office as Illinois Section Manager on July 1st.
Welcome back to the Central Division Sharon,
we look forward to working with you.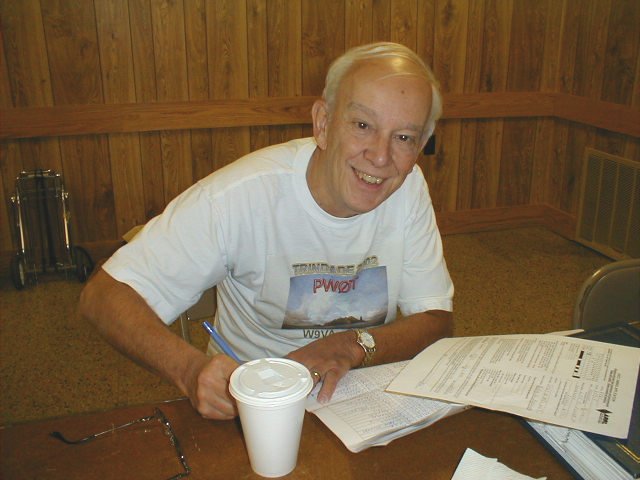 Field Checker Bill, W9VA made himself
available for DXCC QSL Card Checking.
KARS own Billie Kerouac K9QT received her DXCC
right here at KARSFEST 2002, among others.
Bill says he'll be here next year.
Thanks Bill, this was great!
Page (1 of 8)
Page 2
Page (3 of 8)
Page (4 of 8)
Page (5 of 8)
Page (6 of 8)
Page (7 of 8)
Page (8 of 8)

---
See you in 2003 on July 6th
---

This website is written in FRAMES.
If you are viewing this page as a separate page
please CLICK HERE for the KARS HOMEPAGE !
This usually occurs when you follow a link
from a search at a search engine website.