THE KANKAKEE AREA RADIO SOCIETY'S
20th ANNUAL HAMFEST
KARSFEST 2003
PHOTO PAGES
FROM
SUNDAY, JULY 6
AT THE
WILL COUNTY FAIRGROUNDS
PEOTONE, IL
---
Page 2
KARS Members

---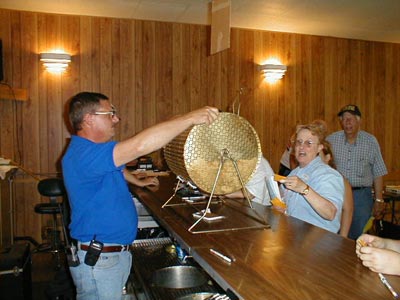 KARS president, John WD9AYI, holds drum for Patty AF9H.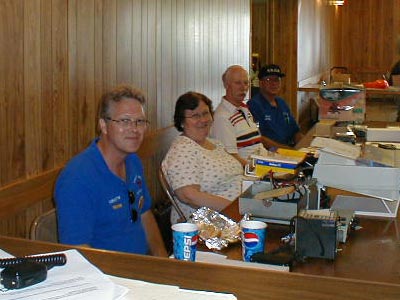 Greg WR9L, Chris W9LIZ, Carl K9CS and Jim N9FO.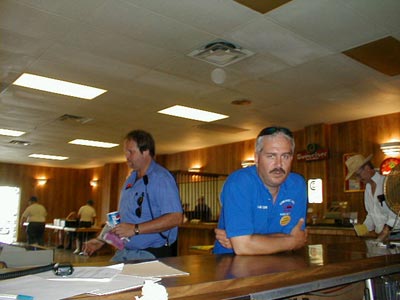 Kevin N9REG and Bob N9MBR.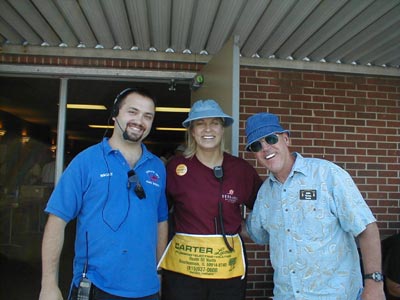 Newlyweds, Bill N9QXZ and Emily KC9ELV. Jim KB9VR at right.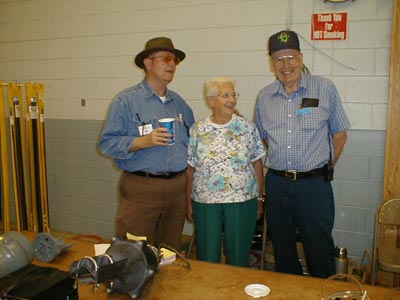 Tom W9TJD, Velda and Jim N9FO.

Velda and Sparky KK9R.
Page (1 of 4)
Page 2
Page (3 of 4)
Page (4 of 4)

---
See you in 2004 on July 4th
---

This website is written in FRAMES.
If you are viewing this page as a separate page
please CLICK HERE for the KARS HOMEPAGE !
This usually occurs when you follow a link
from a search at a search engine website.