---
Page 1
This year, KARSFEST, and the SMC,
paid tribute to Radio Sport Contesting,
and the president of the SMC.

SMC, Society of Midwest Contesters
president, Paul Gentry K9PG
was honored with a plaque, presented by
National Contest Journal editor,
Carl Luetzelschwab, K9LA.

K9PG has led the SMC to 3 consecutive wins
(3-Peat), of the ARRL November Sweepstakes.
And countless other contests throughout the seasons.
Congratulations to both Paul, and the SMC!

---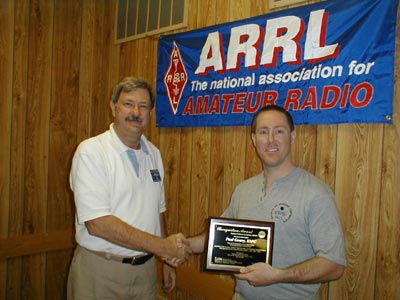 National Contest Journal editor, Carl Luetzelschwab K9LA,
presents plaque to SMC president Paul Gentry K9PG.

Visit the web sites of,
the Society of Midwest Contesters, at www.w9smc.com

and the National Contest Journal - NCJ, at www.ncjweb.com
Thanks so much, to K9LA, AE9YL and K9PG for being part of our day.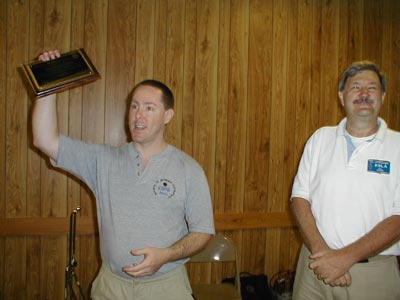 Paul K9PG, thanks fellow SMC members for all their support.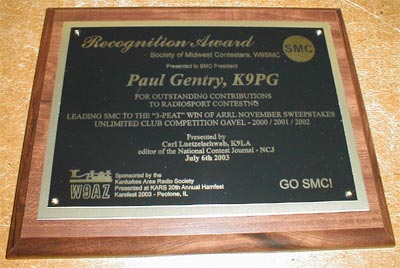 Plaque presented to Paul Gentry, K9PG.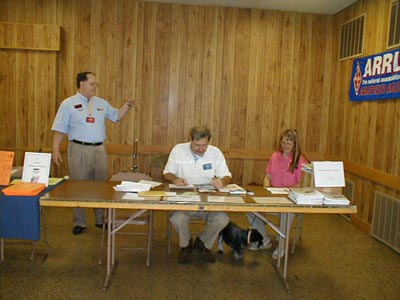 L-R, Dick W9GIG,
Carl Luetzelschwab K9LA checks DXCC QSLs,
Vicky Luetzelschwab AE9YL checks WAS QSLs.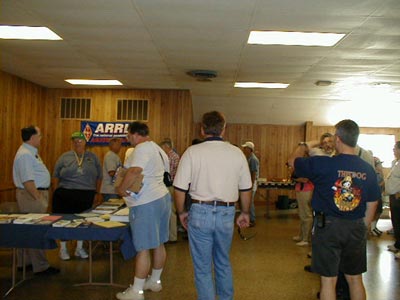 ARRL table with Central Division Director, Dick Isely W9GIG.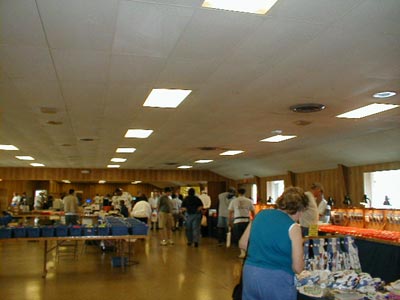 South hall, of the Atrium building.
Page 1
Page (2 of 4)
Page (3 of 4)
Page (4 of 4)

---
See you in 2004 on July 4th