KARS Foxhunt Photos - August 20, 1999
---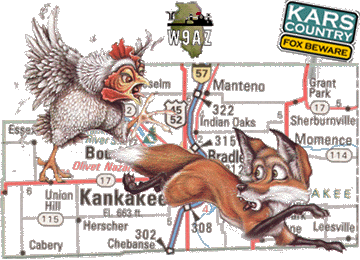 ---
OUR NEXT HUNT IS
(Sunday) SEPTEMBER 19th
2:00 PM start time
*** Please note that we are switching
back to weekend afternoons for
the remainder of the year due to
a lack of daylight during the hunts.
See the Foxhunting Main Page for directions.
---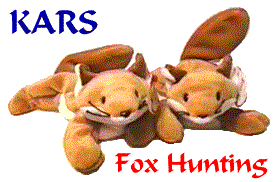 Photos courtesy of Billie, KF9IF.
Here are photos of KARS
5th Foxhunt of 1999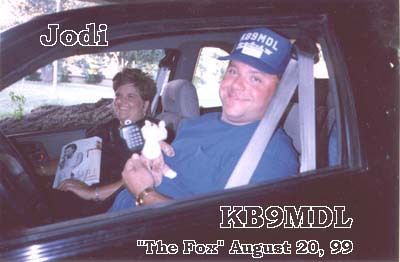 Mac KB9MDL and "Jodi"
were the fox for August.
Mac's hiding place was in Bird Park
under the Route 17 Bridge.
Mac's signal scattered pretty well,
throwing everone off at the start.
What should have been a SW reading
was due South from the starting line!
Since the foxes den was fairly close
to the starting place quick desisions
had to be made in this hunt.
Mac's first time out as the fox
made for a nice hunt indeed!
THANKS MAC!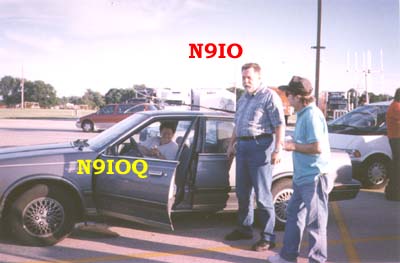 N9IOQ and N9IO were the
1st place hunting team.
N9IO's trusty quad worked
well for him once again.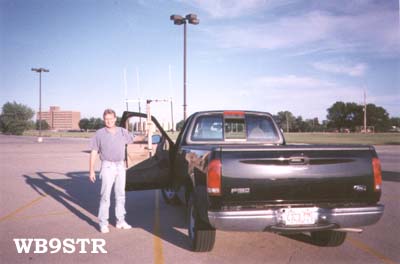 WB9STR was the 2nd place
winner of this month's hunt.

The K9NR / KF9IF duo took
3rd place this contest.
Thanks for the photos Billie.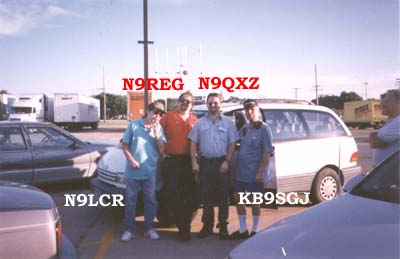 N9LCR, N9REG, N9QXZ
and KB9SGJ were 4th.
Thankyou to everyone
that come to our hunts!!!
Thanks for visiting KARS Web site
Please don't Forget To
Sign The Guest Book
Before you leave,
We like to hear
your comments...!
---
We are already looking
forward to the next hunt...
Area hams, you're invited to come
join in on the fun and excitement!
Other clubs in the area are also
encouraged to join us.
Reciprocal hunts might be fun!
Give N9IO a call...........146.34 / 94
Or send E-Mail
---
OUR NEXT HUNT IS
(Sunday) SEPTEMBER 19th
2:00 PM start time
See the Foxhunting Main Page for full info.
---