KARS Foxhunt Photos - July 2, 1998
---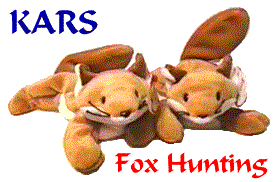 Photos courtesy of Clay, N9IO.
If you've never done hidden tranmitter hunting,
you really don't know what you're missing...!!!
IT'S A BLAST!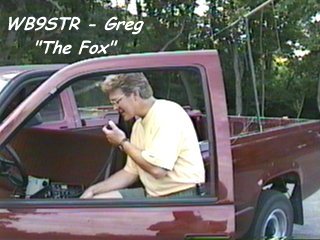 Thank you to Greg, WB9STR.
Greg is a "sly fox" indeed.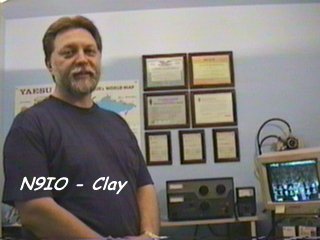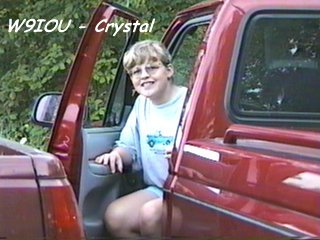 Clay, N9IO and daughter Crystal, W9IOU were the #1 Foxhunting team. (27 minutes)
(I forgot to get a picture of myself, so I thought I would show you the
Drake L-4B amplifier I just picked up at the Princeton Hamfest.)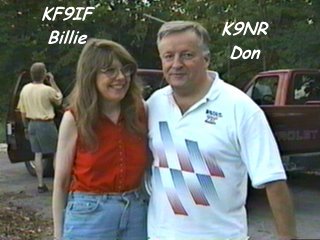 Billie, KF9IF and Don, K9NR were the #2 Foxhunting team.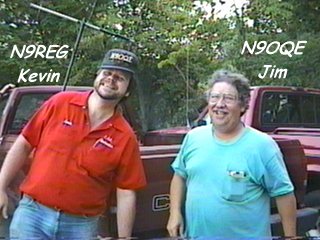 Kevin, N9REG and Jim, N9OQE were the #3 Foxhunting team.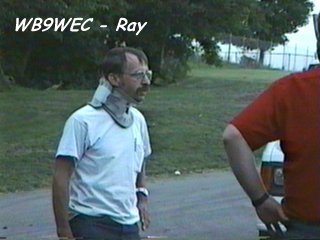 Ray, WB9WEC was the #4 Foxhunter.
Bill, N9QXZ and John, KB9QXO are the #5 Foxhunting team
But it got too dark to take a picture.
Hi Bill...


The will be on (Thursday) August 6th at 6 PM.
Starting from the Meadowview parking lot in front of Big Lots.
---

E-Mail Photos to

webmaster@w9az.com
Latest update July 3, 1998
---

This website is written in FRAMES.
If you are viewing this page as a separate page
please CLICK HERE for the KARS HOMEPAGE !
This usually occurs when you follow a link
from a search at a search engine website.