KARS Foxhunt Photos - May 13, 2000
---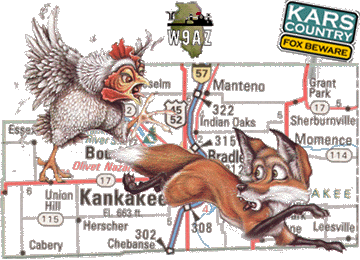 ---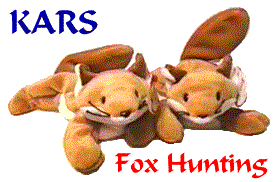 Photo courtesy of Billie, KF9IF.
Feast or Famine
Our second hunt for 2000 was
slightly less attended than the first.
But still a challenge as always.
Everyone too busy getting ready for Dayton!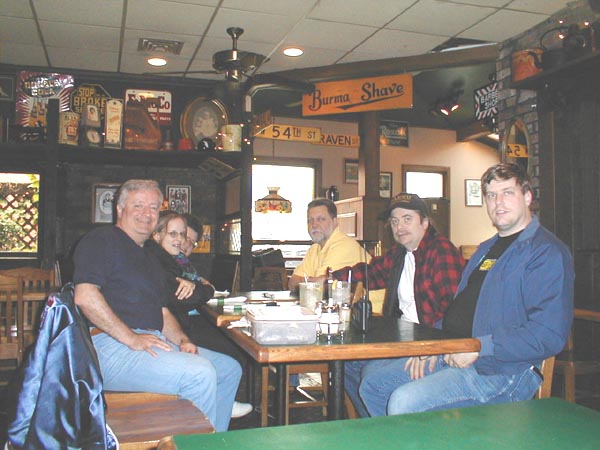 Pictured above at Chicago Dough Pizza in Bourbonnais, IL
left to right are K9NR, W9IOU, N9IOQ, N9IO, N9LCR and N5HSR.
Not pictured is club photographer Billie KF9IF.
KARS Foxhunters finished in the following order
#1 - Jay, N9LCR
#2 - Clay, N9IO
Cindy, N9IOQ
Crystal, W9IOU
#3 - Billie, KF9IF
Thanks to Don K9NR for volunteering
last minute to be the fox.
As always, thanks to everyone for
their support of KARS fox hunts.
See you at the next hunt!
Thanks for visiting KARS Web site
Please don't Forget To
Sign The Guest Book...
---
We are already looking
forward to the next hunt...
Area hams, you're invited to come
join in on the fun and excitement!
Other clubs in the area are also
encouraged to join us.
Reciprocal hunts might be fun!
Give N9IO a call...........146.34 / 94
Or send E-Mail
---