KARS Foxhunt Photos - April 8, 2000
---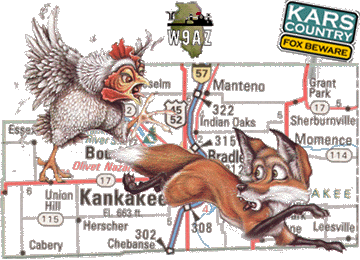 NFW - National Foxhunting Weekend
2000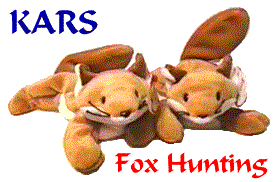 Photos courtesy of Clay, N9IO.
You'd never believe
where this hunt ended!
KARS sly president John WD9AYI found
a very old cemetary along the Kankakee River.
Good spot John!
We had a record number of eight hunt teams
beating the 1999 season numbers.
We also have a couple of new hunters that will
be joining in the fun at upcoming hunts.
We had a great turnout at the April club meeting.
The program was of course, "Foxhunting"
I'd like to thank John AE4GB for hunting
with us while he was visiting from Florida.
John came with an Arrow dual band hand
held yagi he uses to work the satellites.
John came to the hunt at 2pm and had to
be at a wedding at 4pm.
He did quite well actually, and went on to
make the wedding with a little time to spare!
"Squeak"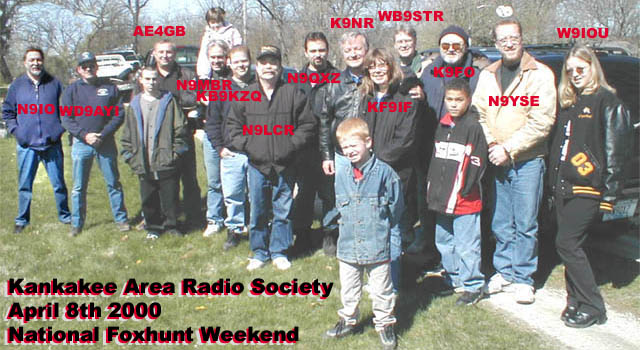 KARS Foxhunters finished in the following order
#1 - Don, K9NR
#2 - Jay, N9LCR
Billie, KF9IF
#3 - WB9STR
#4 - Clay, N9IO
Cindy, N9IOQ
Crystal, W9IOU
#5 - Bill, N9QXZ
Jay, KB9KZQ
#6 - Will, K9FO
Tim, N9YSE
#7 - Bob, N9MBR
#8 - John, AE4GB
My thanks to everyone for coming out and
showing your support in our foxhunting events.
See you at the next hunt!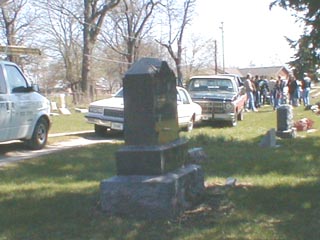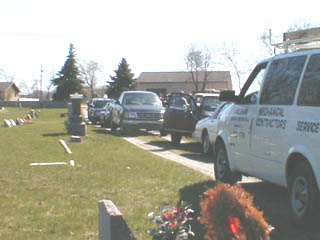 Thanks for visiting KARS Website
Please dont Forget To
Sign The Guest Book
On Your Way Out...
---
We are already looking
forward to the next hunt...
Area hams, you're invited to come
join in on the fun and excitement!
Other clubs in the area are also
encouraged to join us.
Reciprocal hunts might be fun!
Give N9IO a call...........146.34 / 94
Or send E-Mail
---