KARS Foxhunt Photos - November 28, 1998
---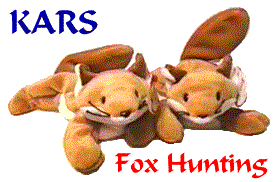 Photos courtesy of Clay, N9IO.
The 1998 KARS foxhunts have been a lot of fun!
I hope everyone enjoyed the hunts
as much as my family and I have!

Since winter is coming soon, we're gonna play it by ear
so far as calling when the next hunt will be.

If the weather is good at the time,
and enough hunters are interested.
We will call a hunt at short notice.

Otherwise, Happy Holidays to All.
I've had a wonderful time hunting with KARS!
Thankyou so much for your participation!

See you all in the spring!
Clay, N9IO...
Anyone inerested in foxhunting with KARS?
Give us a call on the repeater and come on out.
You're more than welcome!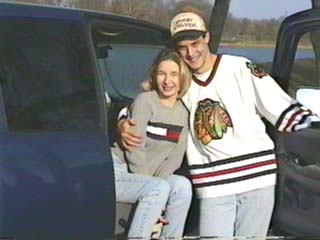 This is Chip, K9IOC and YL Mickey.
"The Fox" for November 28th.
They hid out behind Kankakee Community College
On the bank of the Kankakee River.

Some hunters were seen shaking
their fists from across the water.

We have such a unique area for
foxhunts here in Kankakee County.

The River and River Valley make for
some very challenging hunts indeed!
Thankyou to Chip and Mickey !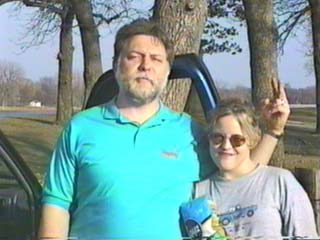 Clay, N9IO and Crystal, W9IOU were the #1 Foxhunting team.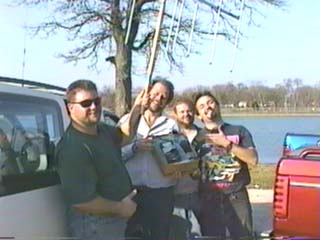 The #2 Foxhunting team, headed by Kevin, N9REG.
From L-R, (Mac, KB9MDL), (Kevin, N9REG),
(Jay, KB9KZQ) and (Bill, N9QXZ).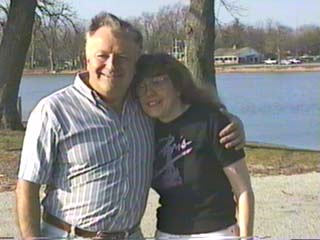 The #3 foxhunt team is Don, K9NR and Billie, KF9IF.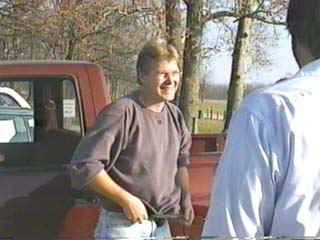 Greg, WB9STR was the #4 Foxhunter.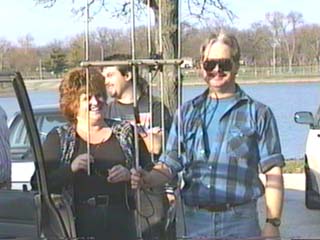 #5 foxhunt team was Bob, N9MBR and Mac's YL, Jody.
Jody was the one manning the yagi antenna!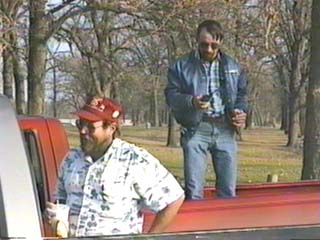 The #6 Foxhunting team is Scott, KB9MJY and Ray, WB9WEC.
---

E-Mail Photos to

webmaster@w9az.com
Latest update December 5, 1998
---

This website is written in FRAMES.
If you are viewing this page as a separate page
please CLICK HERE for the KARS HOMEPAGE !
This usually occurs when you follow a link
from a search at a search engine website.