KARS Foxhunt Photos - Nov. 19, 1999
---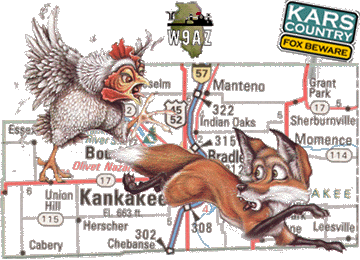 ---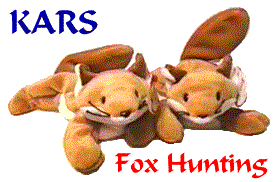 Photos courtesy of Billie, KF9IF.
Below are photos of our
second night time foxhunt.
Foxes KF9IF and N9LCR
transmit from Aroma Park!
Nov. 19, 1999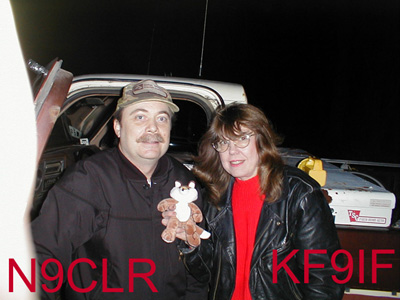 Fox(es) Billie KF9IF and Jay N9LCR
throw the hounds off as Jay occassionally
changes antenna polarity while parked on a
boat launch on the bank of the
Kankakee River in Aroma Park, IL.
KARS Night Hunt # 2 was
another well attended Fox Hunt.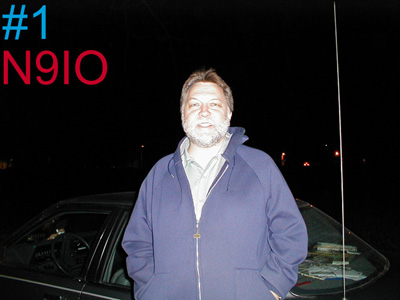 The #1 fox fox hunt team of Clay N9IO,
xyl Cindy N9IOQ and Crystal W9IOU.
Time: 14:35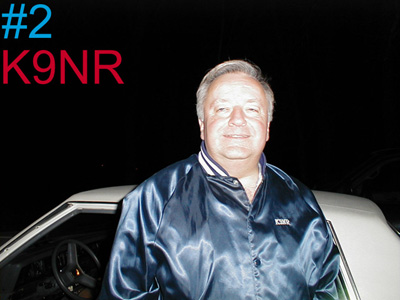 #2 fox hunter Don, K9NR
Time: 17:42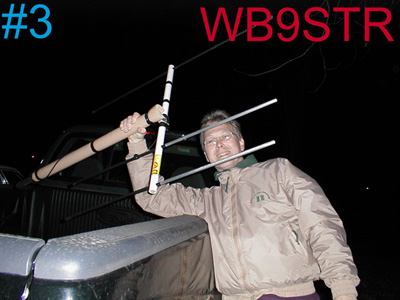 #3 fox hunter Greg, WB9STR
Time: 28:52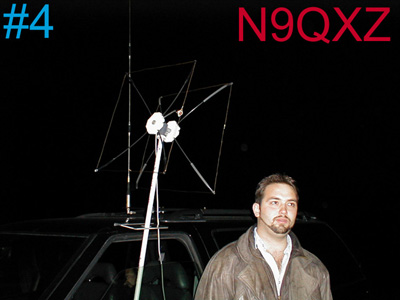 #4 fox hunter Bill, N9QXZ
Time: 39:30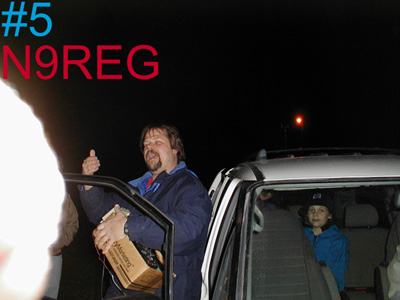 The #5 fox fox hunt team of
Kevin N9REG and family.
Time: 50:35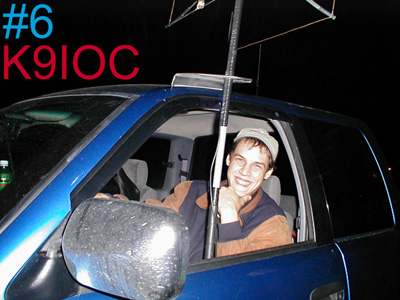 #6 fox hunter Chip, K9IOC
got caught up on the other side of the river.
Better luck next year Chip!
Time: 109:28
---
Thankyou to everyone
that come to our hunts!!!
Thanks for visiting KARS Web site
Please don't Forget To
Sign The Guest Book
Before you leave,
We like to hear
your comments...!
---
This was probably the last fox hunt for 1999.
That is of course, unless the weather
turns warm sometime in December.
Rest assured the hunt would be on!
We are planning the addition of "foot hunts"
in the beautiful Kankakee State Parks
while getting the families involved
in the year 2000 fox hunt season...
Come back and visit us soon.
73' and "Good luck on the hunt"
---