KARS Foxhunt Photos - October 10, 1998
---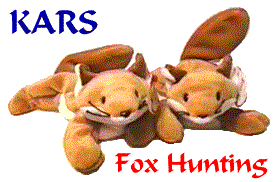 Photos courtesy of Clay, N9IO.
We could'nt have planned a fall day
more perfect than this!
Clear skies and temps in the mid 70's (F).
Anyone inerested in foxhunting with KARS?
Give us a call on the repeater and/or
E-Mail the webmaster
and come on out for some real fun!
We look forward to seeing you!
The November hunt will be on a Saturday.
Specifics are at the bottom of this page...!!!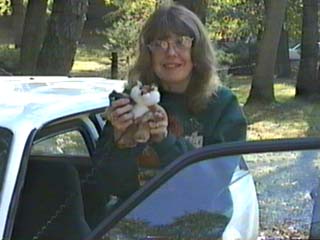 This is Billie, KF9IF. "The Fox" for October.
Billie took to the river in this hunt,
adjacent to the beautiful Kankakee out near Momence, IL.
Thanks to Billie for a really nice hunt !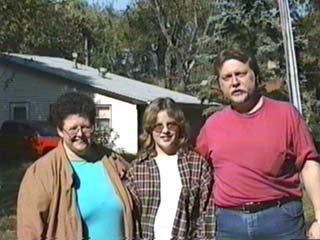 Cindy, N9IOQ - Crystal, W9IOU and Clay, N9IO were the #1 Foxhunting team.
This was another close one folks.
Greg (WB9STR) is not an easy guy to beat!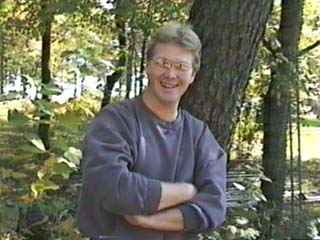 Greg, WB9STR is the #2 Foxhunter.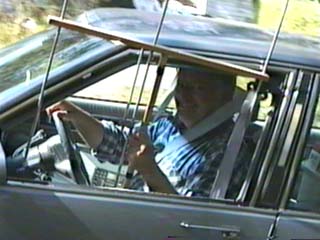 Don, K9NR was the #3 Foxhunter.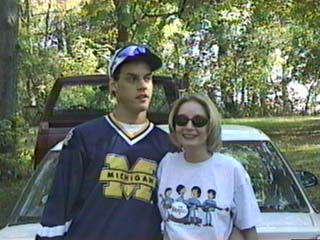 Chip, K9IOC and YL, Mickey were the #4 Foxhunting team.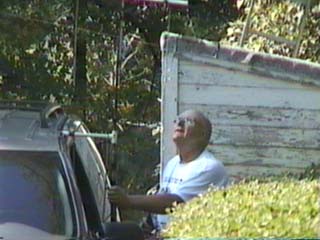 Will, K9IFO was the #5 Foxhunter.

As a matter of fact, the hunt ended up very near Will's home.
Kevin, N9REG is the #6 Foxhunter.
(Honorable Mention)
John, N9DWE and sons, with Jim, KB9VR were the #7 Foxhunting team.
(Honorable Mention)
Thanks to John and Jim for coming down from Monee to hunt with us!
The will be on (Saturday) November 7th at 1 PM.
Starting from the Meadowview parking lot in front of Big Lots.
This hunt worked out perfectly, plenty of daylight
hours so we're going to do it again on a Saturday.
---

E-Mail Photos to

webmaster@w9az.com
Latest update October 12, 1998
---

This website is written in FRAMES.
If you are viewing this page as a separate page
please CLICK HERE for the KARS HOMEPAGE !
This usually occurs when you follow a link
from a search at a search engine website.