KARS Picnic / RC Extravaganza
Photos - September 7, 1999
---
Photos courtesy of Billie, KF9IF.
These are photos from the annual
KARS Picnic / RC Extravaganza !!!
'99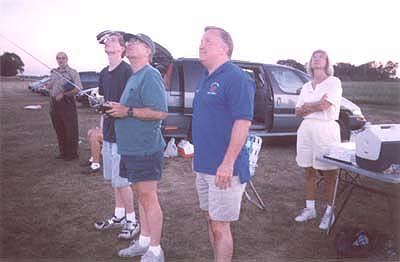 Howard, AK9F at the controls.
L-R is K9CWF, KB9PEA, AK9F, K9NR and Sue.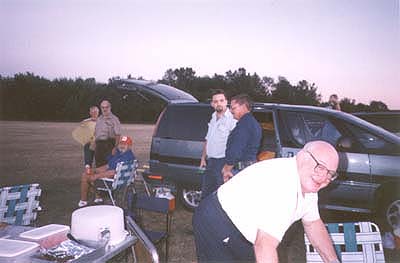 The picnic dinner was great!
KK9R is in the foreground, N9QXZ and
WD9AYI next to the van, K9IFO sitting.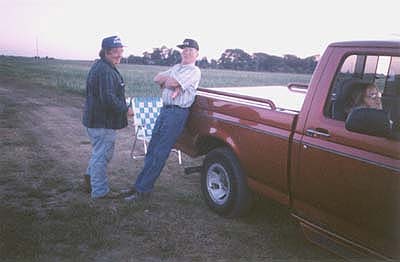 N9OQE and K9JLK. W9IOU in the truck.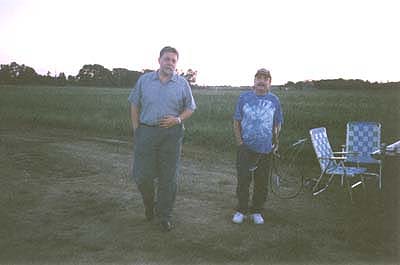 N9IO and N9LCR, post dinner. (Stuffed)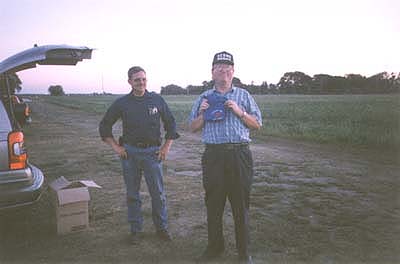 WD9AYI and KE9MG distributing
the new KARS club logo shirts.
The annual "KARS Fly-In" is
always a great show put on by
the skillful RC Flyers of KARS.
Thanks to all that participate!
---
E-Mail Comments to
webmaster@w9az.com
Latest update September 29, 1999
---

This website is written in FRAMES.
If you are viewing this page as a separate page
please CLICK HERE for the KARS HOMEPAGE !
This usually occurs when you follow a link
from a search at a search engine website.