1999 JOTA Photos
---

Photos courtesy of Kevin Crosby (BSA)
---
Greg, WB9STR and Bob, N9MBR participated in the
1999 Boy Scout "Jamboree On The Air"
by setting up an HF station for the Boy Scouts.
Thanks to Greg and Bob for their involvement.
---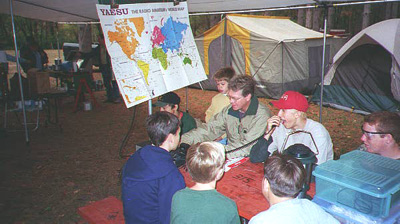 Above WB9STR acts as "control operator"
while Kankakee area scouts talk to other
scouts from all over the globe!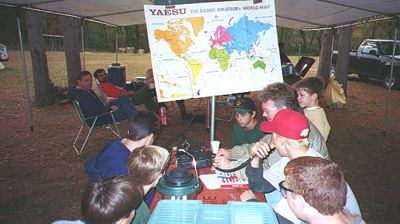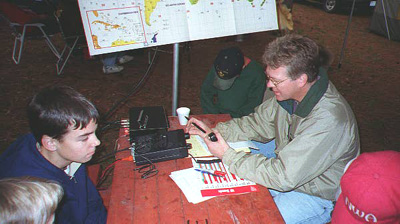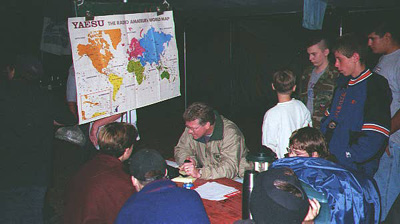 Scouts communicate with the world
from Kankakee, Illinois during JOTA 99!
---
E-Mail Comments to webmaster@w9az.com
Latest update November 23, 1999
---

This website is written in FRAMES.
If you are viewing this page as a separate page
please CLICK HERE for the KARS HOMEPAGE !
This usually occurs when you follow a link
from a search at a search engine website.