KARS (Field Day Setup Page) 1998
---
Photos courtesy of WD9AYI
(Page 1 of 2)
---
These are a few pictures John, WD9AYI
shot during setup of the KARS
W9AZ
Field Day site for 1998.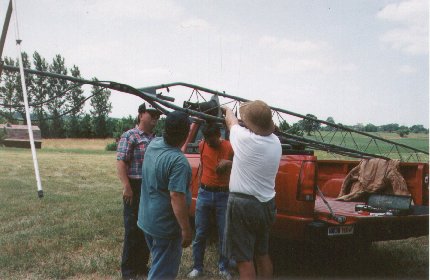 KE9MG, N9OQE, WB9WEC and K9IFO
ready the vhf rotor assembly and mast.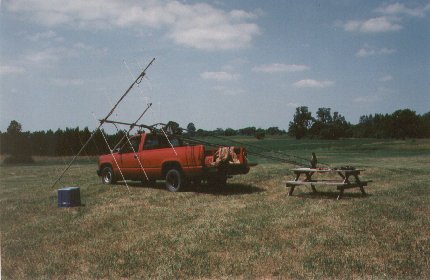 The 2 and 6 meter beams are ready to go up.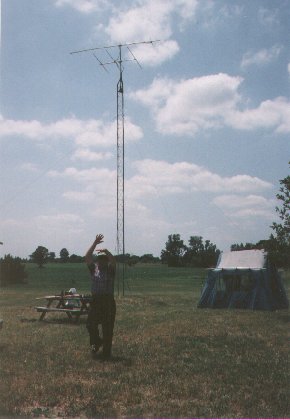 Here's KE9MG under the finished product
doing his interpretation of the "hokie pokie"!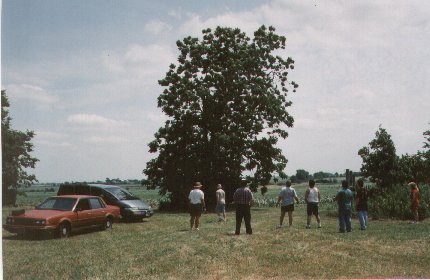 This is the group "zinging" the HF dipole antennas into the treetops.
---
That's it for (Page 1) of
the W9AZ field day pages.
---
Click here to see (page 2), the
operating position photos at W9AZ.
---
Thank you to our Field Day Chairman Ray, WB9WEC
and Co-Chairman Billie, KF9IF
for putting it all together!
Thanks also to everyone that contributed to the cause!
---
E-Mail Photos to webmaster@w9az.com
Latest update July 8, 1998
---

This website is written in FRAMES.
If you are viewing this page as a separate page
please CLICK HERE for the KARS HOMEPAGE !
This usually occurs when you follow a link
from a search at a search engine website.