KARS Special Event Station...
---
The Kankakee Area Radio Society
Will operate under the club callsign
W9AZ
1400Z Aug 14 - 2000Z Aug 15 2004

We're Celebrating KARS 80th Anniversary
Freqs +-qrm 14.280 7.280
We'll also be on CW and PSK
(Look for W9AZ posts on the DX Cluster)
QSL info: James Schreiner, K9BIG
Our thanks to Jim K9BIG and Jamie W9CD for organizing the event

The station will be set up at
Koerner Aviation (airport),
Rt 115 W, Kankakee
in honor and memorium of
one of KARS founding members,
Del Koerner, W9NKR.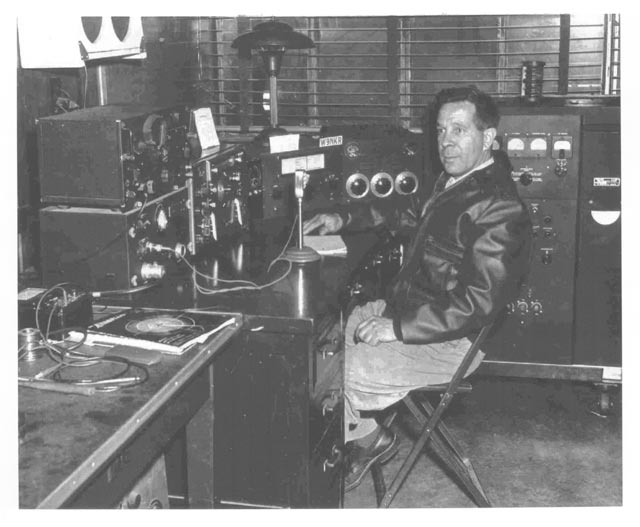 Del Koerner, W9NKR
Founding member of KARS
---
Del was an aviator. His pilot's license was signed
by "the Orville Wright," of of the Wright brothers.
Del was first licensed as a ham by the Navy in 1918,
at that time the FCC did not yet exist.
---
More KARS trivia,
"The origin of the KARS club callsign W9AZ"
9AZ and later W9AZ were originally held by
a local doctor, J.R. Wilkinson of Kankakee.
In 1924 Dr Wilkinson was a member of the
Kankakee Amateur Radio Club
(a forerunner of the present club),
and became a silent key around 1945.
KARS adopted the callsign around 1961.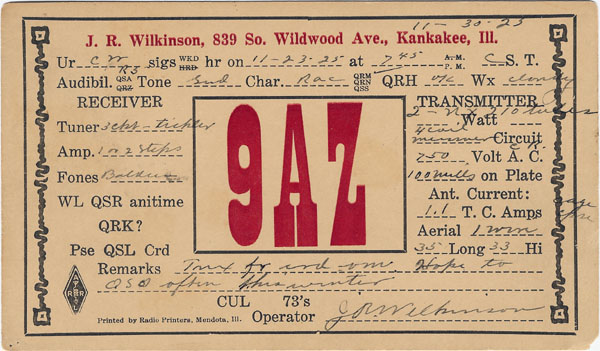 From the spark days this is the 9AZ QSL card from 1925.
The complete story of the 9AZ card is on the following page.
http://www.w9az.com/1925_his.html
---

This website is written in FRAMES.
If you are viewing this page as a separate page
please CLICK HERE for the KARS HOMEPAGE !
This usually occurs when you follow a link
from a search at a search engine website.