2009 Archives
---
Tuesday October 6th Program
"KARS ANNUAL AUCTION"
As always, great fun and a few laughs!
The meeting / auction was held at 7PM
in the public meeting room at St. Mary's Hospital.
After a brief business meeting the annual KARS auction commenced.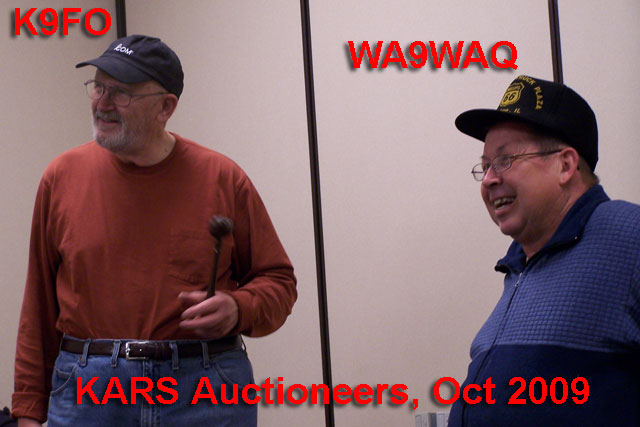 KARS_Auction_Oct_2009-1.wmv 6:34 min - 13.1 MB
KARS_Auction_Oct_2009-2.wmv 2:00 min - 4.12 MB
KARS_Auction_Oct_2009-3.wmv 1:57 min - 4.05 MB
Click and view 3 WMV video files (Windows Media Player Video)
of Dueling Auctioneers Will K9FO at left and Dan WA9WAQ"
Download Windows Media Player 11 for the best results

---
Send questions to
The KARS Web Master - Clay Melhorn N9IO
Latest update October 7, 2009

This website is written in FRAMES.
If you are viewing this page as a separate page
please CLICK HERE for the KARS HOMEPAGE !
This usually occurs when you follow a link
from a search at a search engine website.