KARS Historical Archives
1954
---

(Page 1 of 2)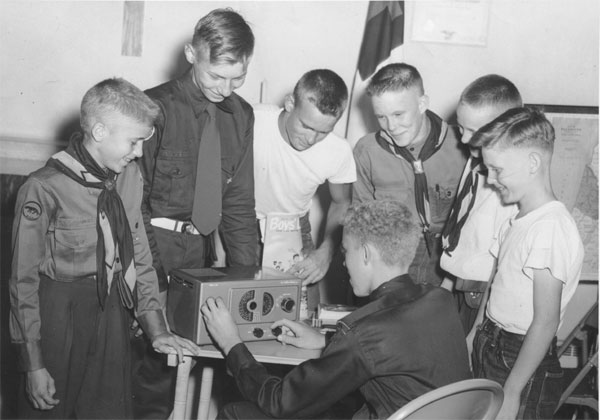 Shown at his Boy Scout meeting, Ken Buser W9IE of Kankakee, IL
operating the ham radio / short wave receiver he had won after
winning a short wave broadcast listening contest in 1954.

---


Many of the KARS Archive pages display
better as full width 800 pixel wide pages,

The KARS web site is written in FRAMES.

If you are viewing this as a separate page,
please CLICK HERE to view the KARS HOMEPAGE.
Then, to view all other KARS historical
archives, scroll down in the menu to
Historical
Archives

These historical archives are the intellectual property
of the Kankakee Area Radio Society, Inc.